AFTERNOON TEA OR HIGH TEA?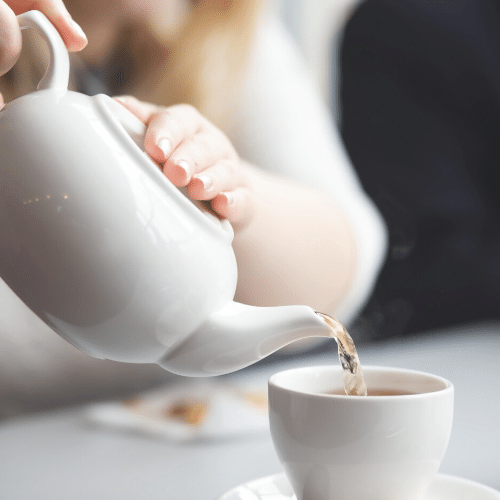 "Afternoon Tea" is often mistaken for "High Tea." After all, "High Tea" does make it sound a bit more fancy, but in reality, high tea is typically served in the evening with more savory and filling foods. Afternoon tea, on the other hand, is the more traditional tea served with scones, tea sandwiches and petit fours, and yes, it is served in the afternoon.
---
PINKIES UP?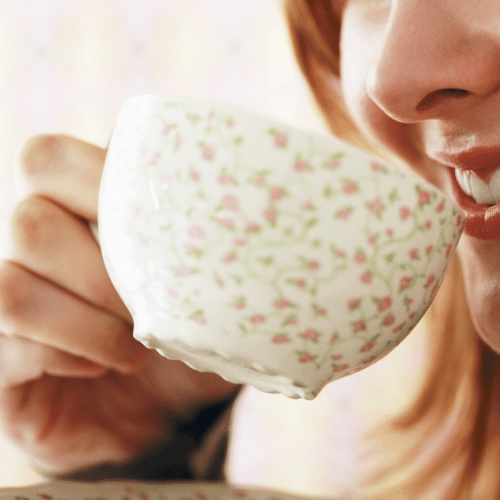 "Pinkies up ladies! Am I right?" Actually, no. A common afternoon tea faux pas is lifting your pinkie when sipping your tea. This is actually a big no, no.
---
TO CLINK OR NOT TO CLINK?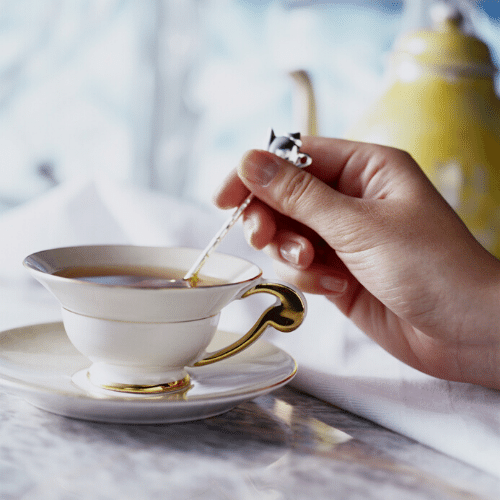 While there are limitless ways to enjoy your tea, whether by adding cream, sugar, lemon, honey, cotton candy or whatever you are in the mood for, one of the most important rules to abide by for tea is to not clink your teaspoon in your tea cup. In fact, it is best to place your spoon at the 6 o'clock position and move it gently towards 12 o'clock and never leave your teaspoon in your cup.
---
TO WRING OR NOT TO RING?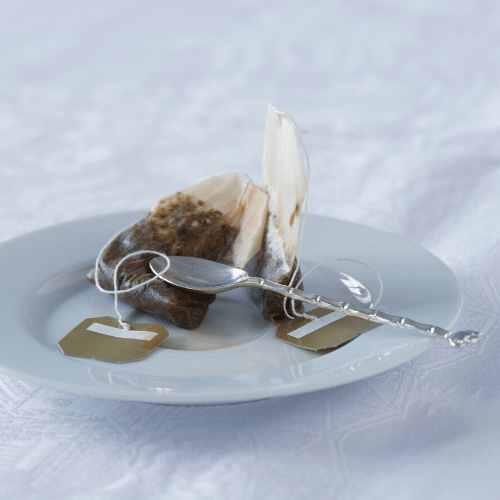 You might think it proper to wrap your tea bag around your spoon and wring the remaining juices from it into your tea cup to get every last drop. The fact is that this releases tannins into your cup and can make your tea bitter. Worse, it can stain your teeth. So we advise to simply place your used tea bag on your saucer, along with your teaspoon.
---
CREAM FIRST OR JAM?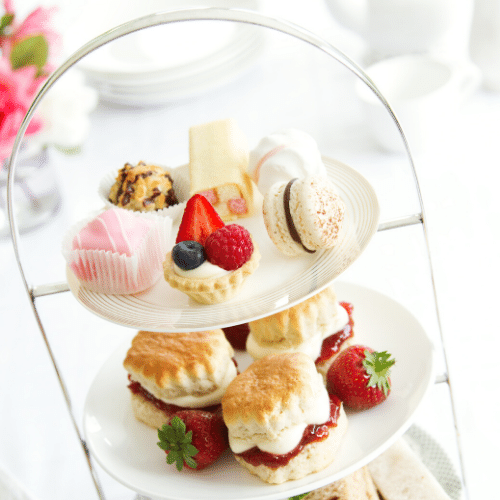 Believe it or not, there has been much debate on whether to first apply cream to your scone and then top with jam or to smother with jam and then top with cream. Honestly, there is no wrong way. The decision is ultimately all yours. You will enjoy it either way.
---