---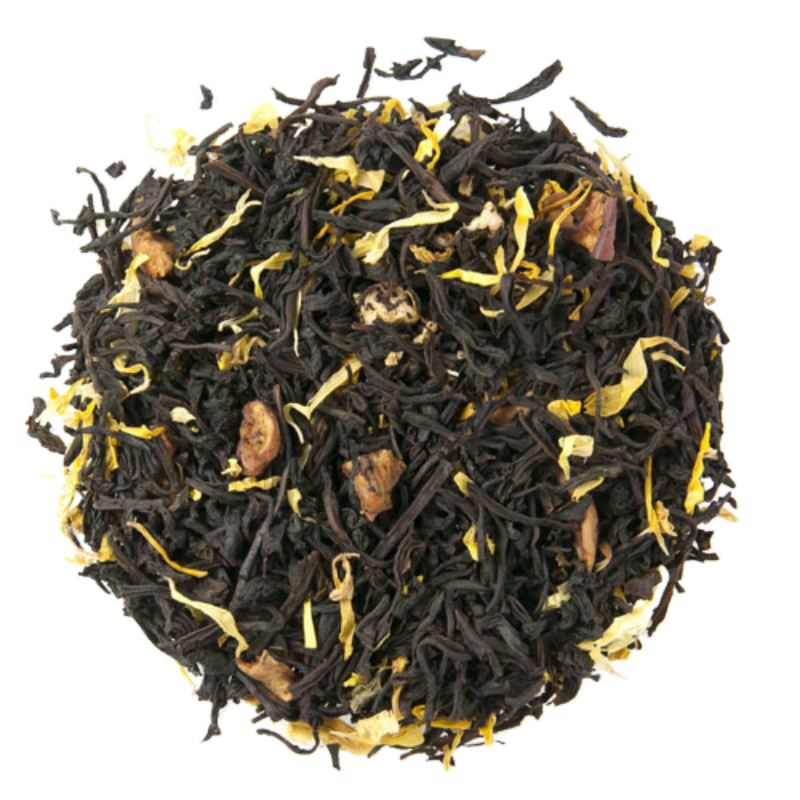 APPLE CRUNCH
Distinctive apple character with mellow notes of cream. A tea to savor.
---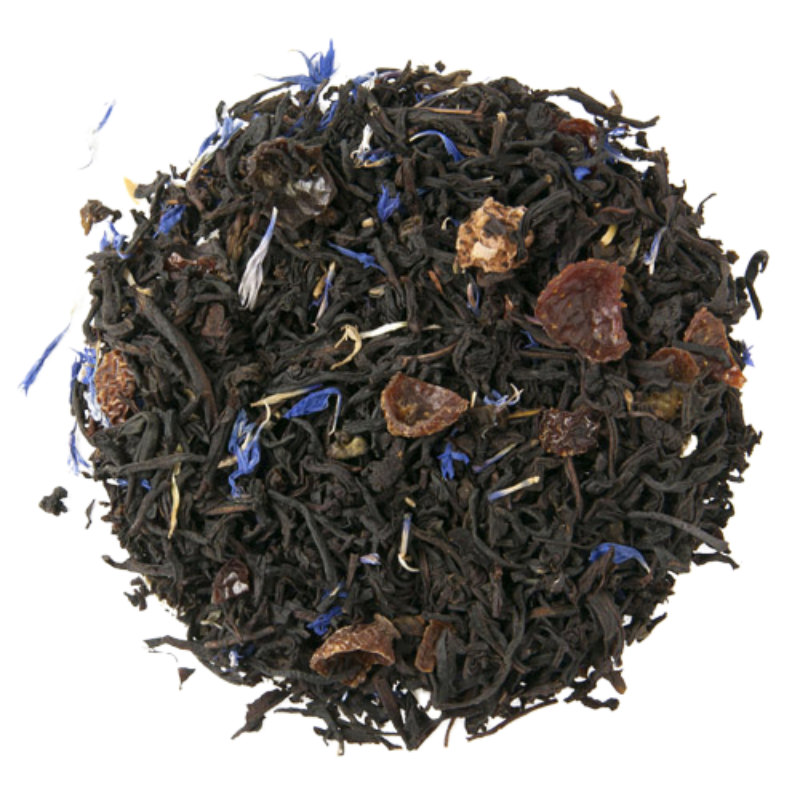 BOYSENBERRY
The flavorful boysenberry is captured well with delicate hints of sweetness.
---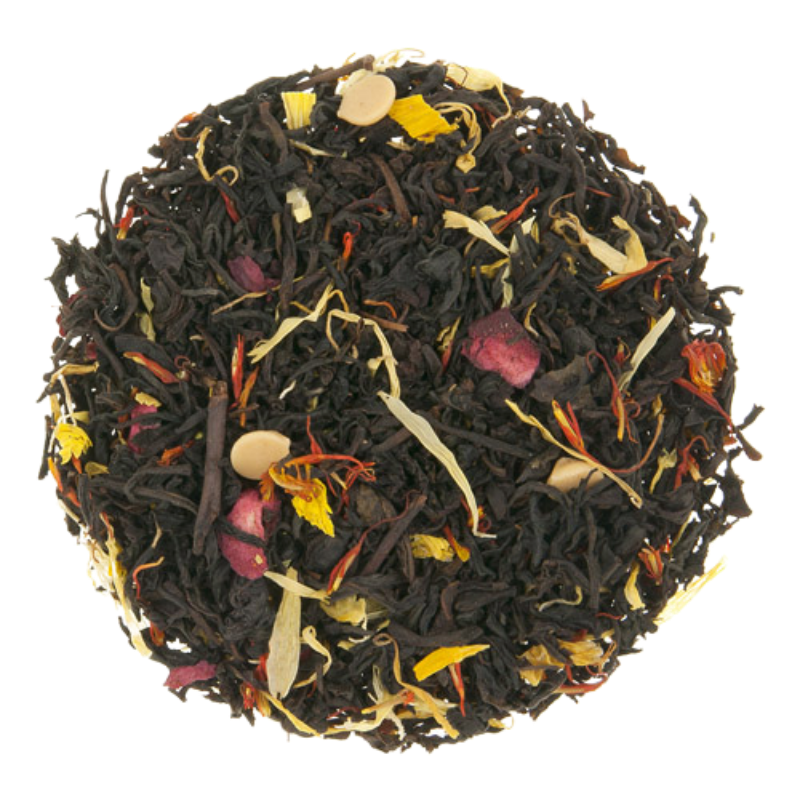 CARAMEL CHERRY CHEESECAKE
Sweet creamy caramel flavor notes that are nicely accentuated with hints of cherry.
**Allergen Alert – Contains Milk and Soy**
---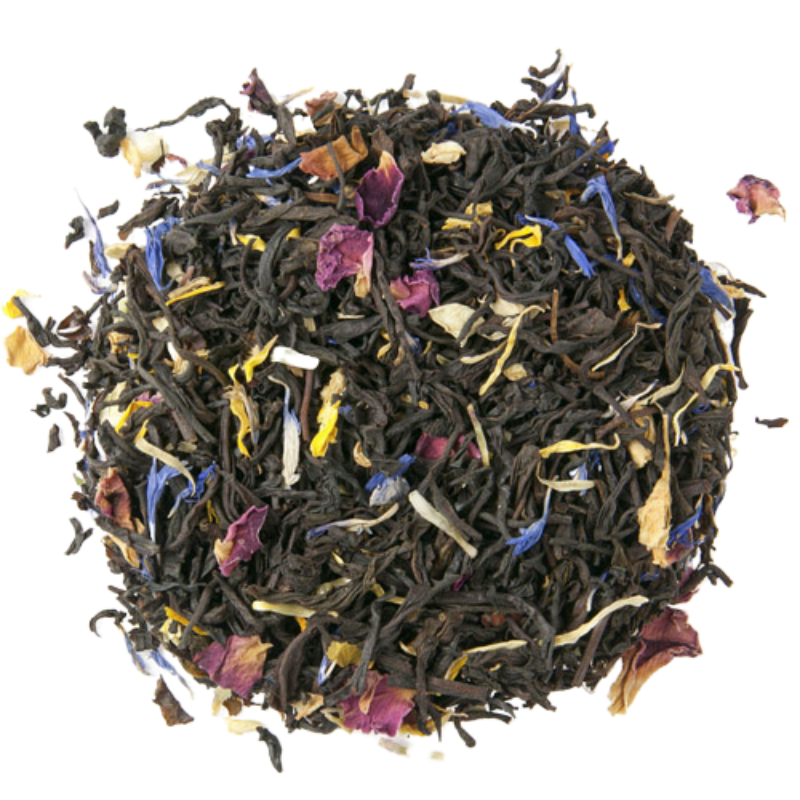 COOKIES & CREAM
Excellent creamy character with beguiling maple & honey notes. Sprinkled chocolate notes.
---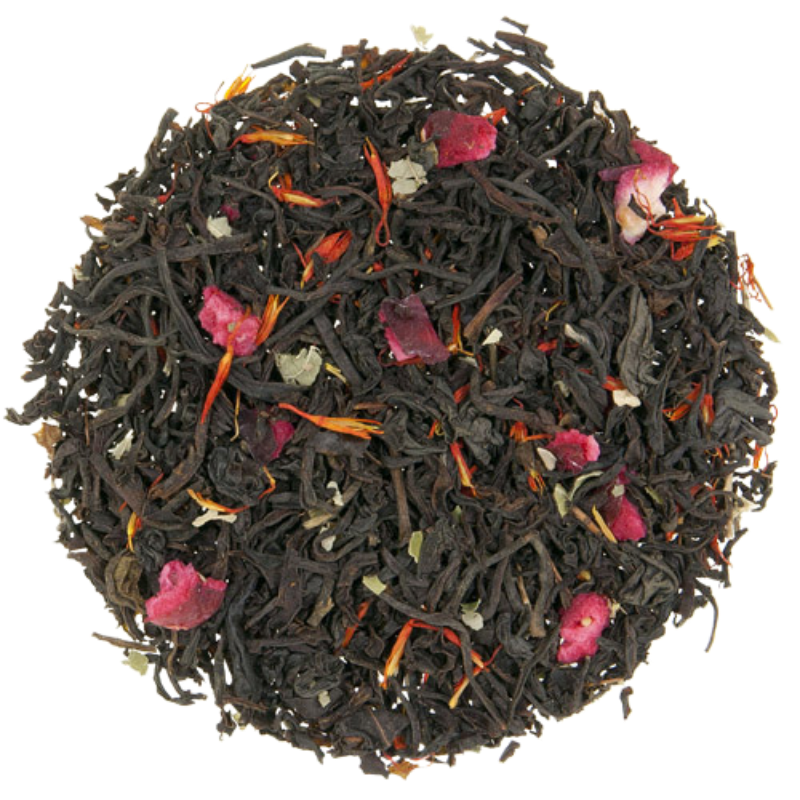 CRANBERRY
Full flavored and pungent with a saucy cranberry character.
---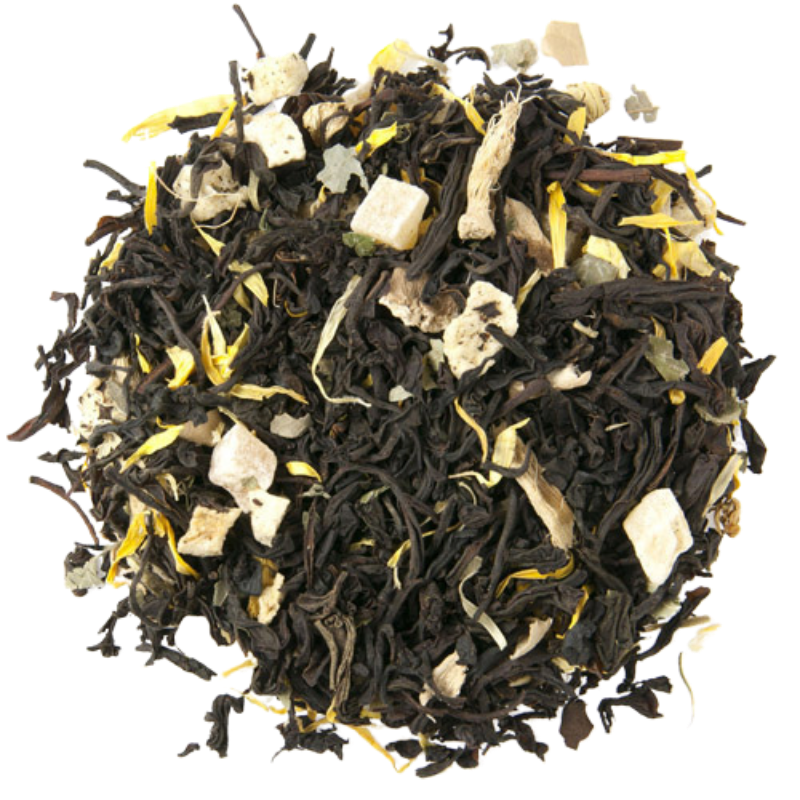 GINGER PEACH
The piquant and spicy character of ginger is mellowed with the sweet character of peaches.
---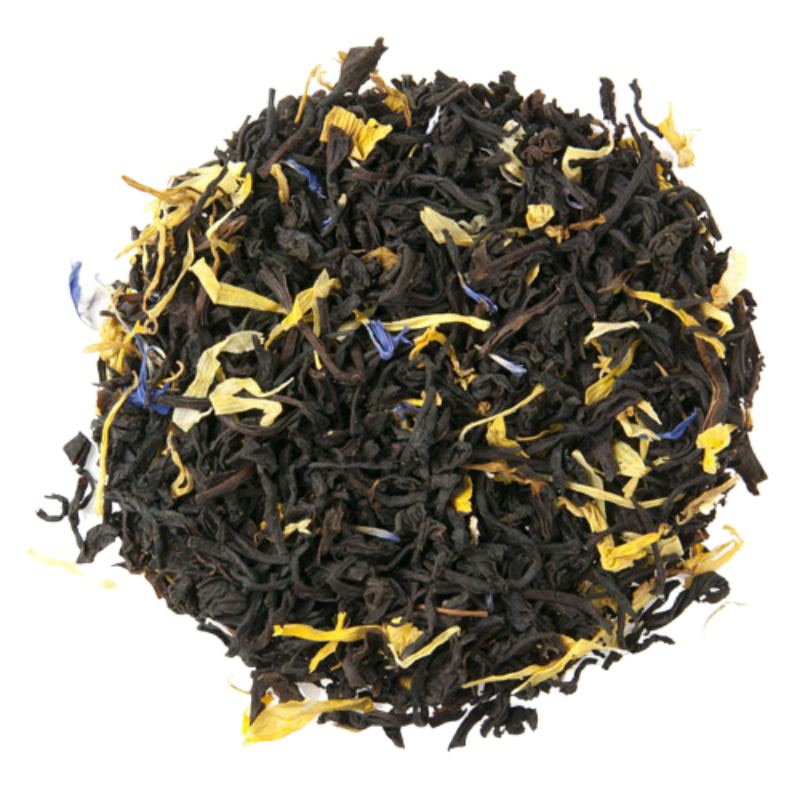 HAZELNUT VANILLA
Heady Madagascar vanilla flavor highlights the exotic Turkish hazelnut extract.
---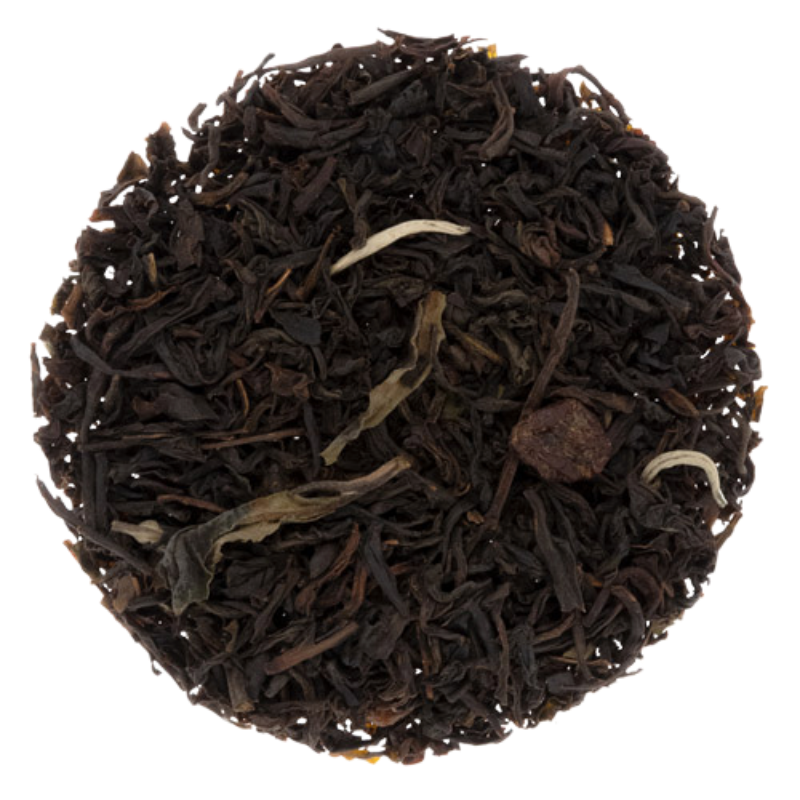 ICEWINE
Beguiling sweet pear notes with hints of berry and caramel.
---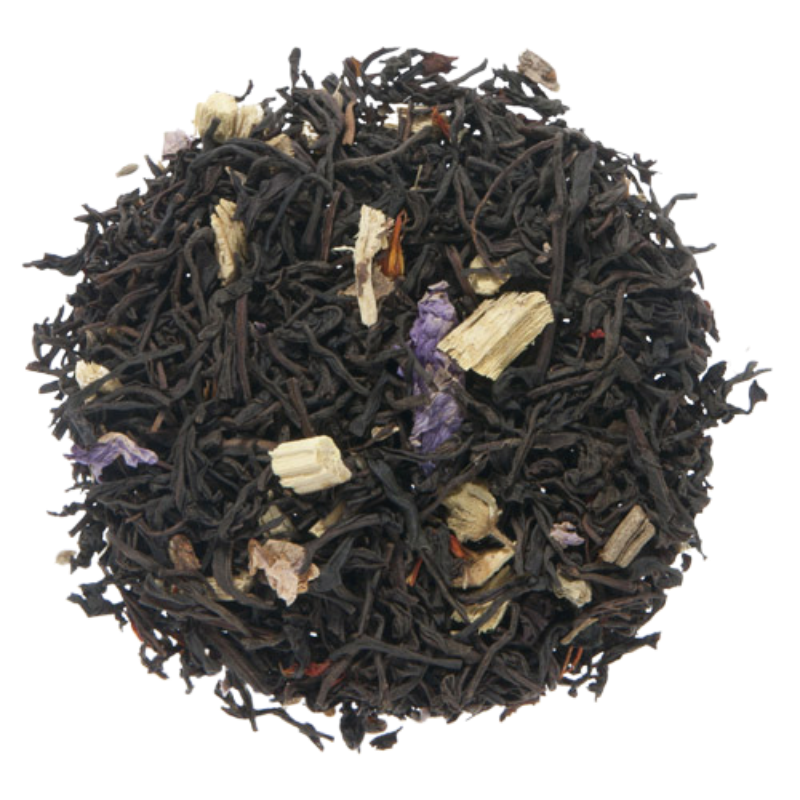 LICORICE
Made with natural licorice oil perfectly captures the subtleties of freshly processed licorice.
---
MANGO MIST
Fresh, piquant mango character with memories of happy days in the sun.
---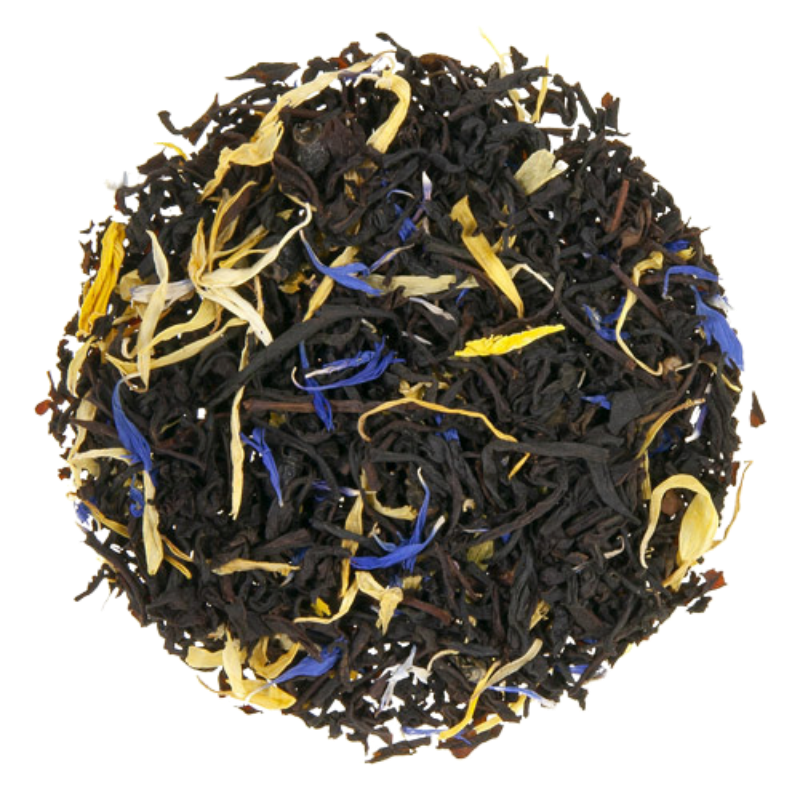 MAPLE BLUEBERRY
Intoxicating blueberry aroma overflows from the cup, tempered with caramel notes of maple.
---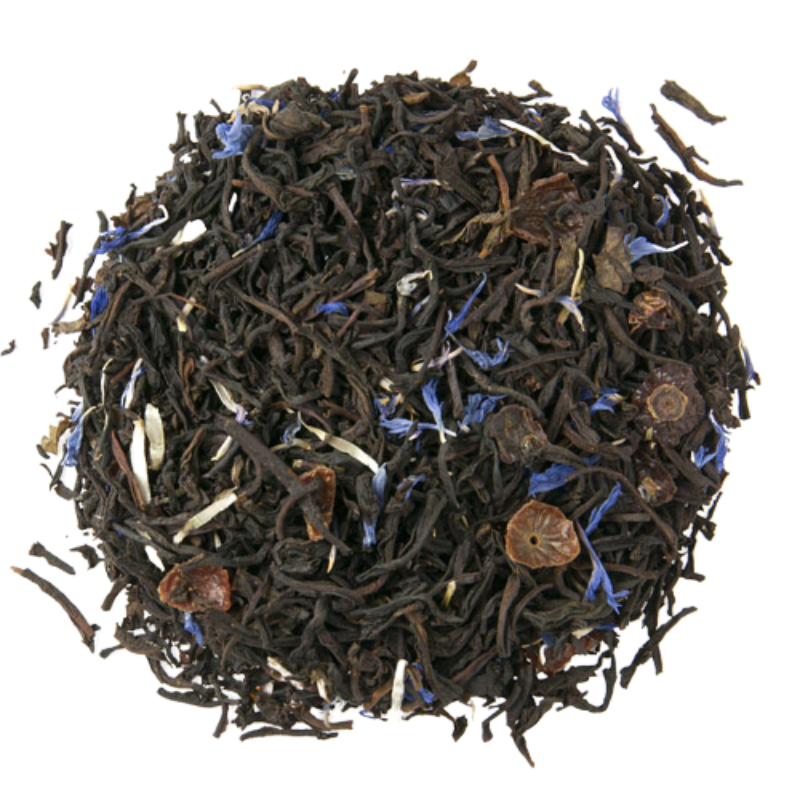 MOUNTAIN HUCKLEBERRY
Huckleberry is a flavory wild berry with full berry fruitiness and mountain freshness.
---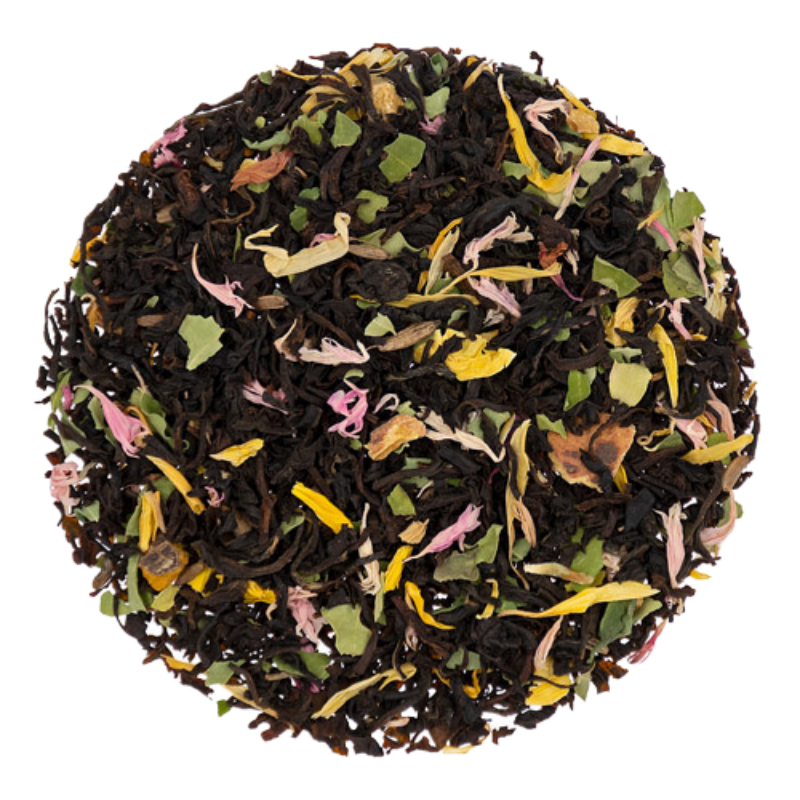 PECAN TART
Astringent & dry character reminiscent of Louisiana pecans & sweet white chocolate.
---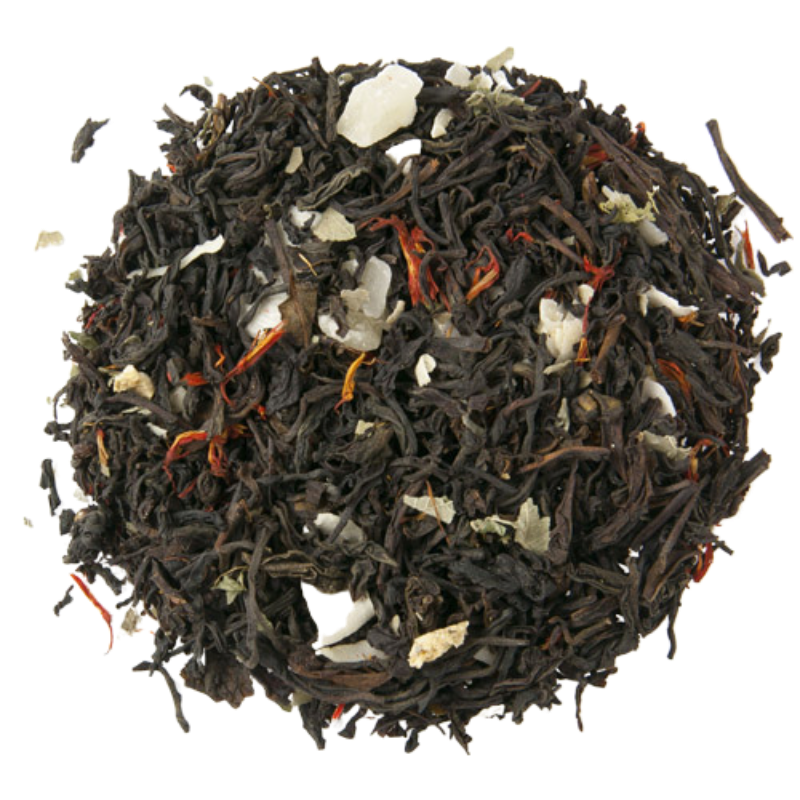 PINA COLADA
Reminiscent of a fresh pina colada with hints of coconut and pineapple.
**Allergen Alert – Contains Coconut**
---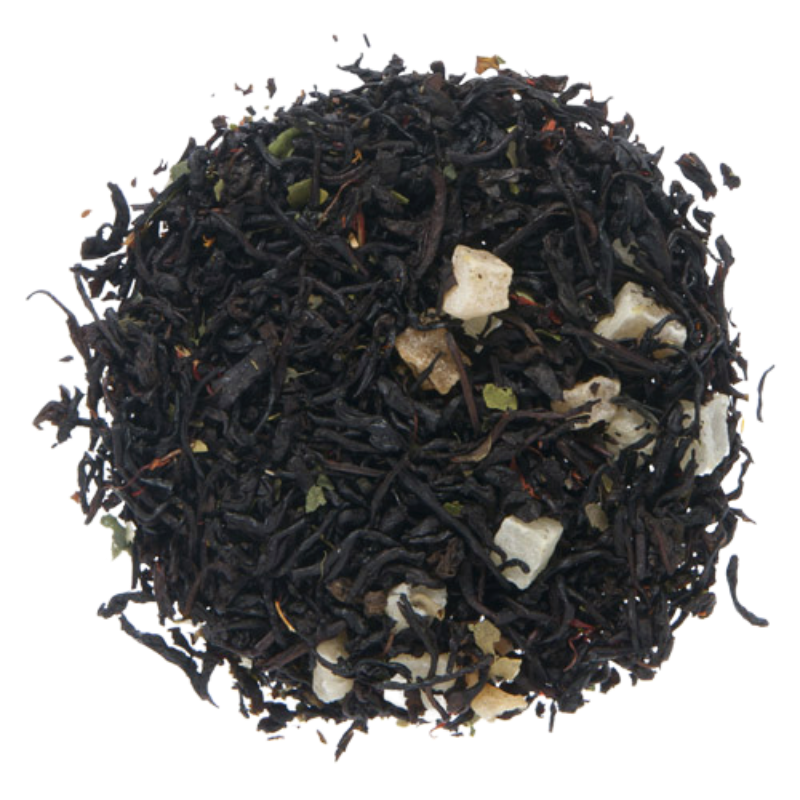 POMEGRANATE SAN FRANCISCO
Pomegranate with hints of vanilla & sprinkled with dashes of fruit with a dry character.
---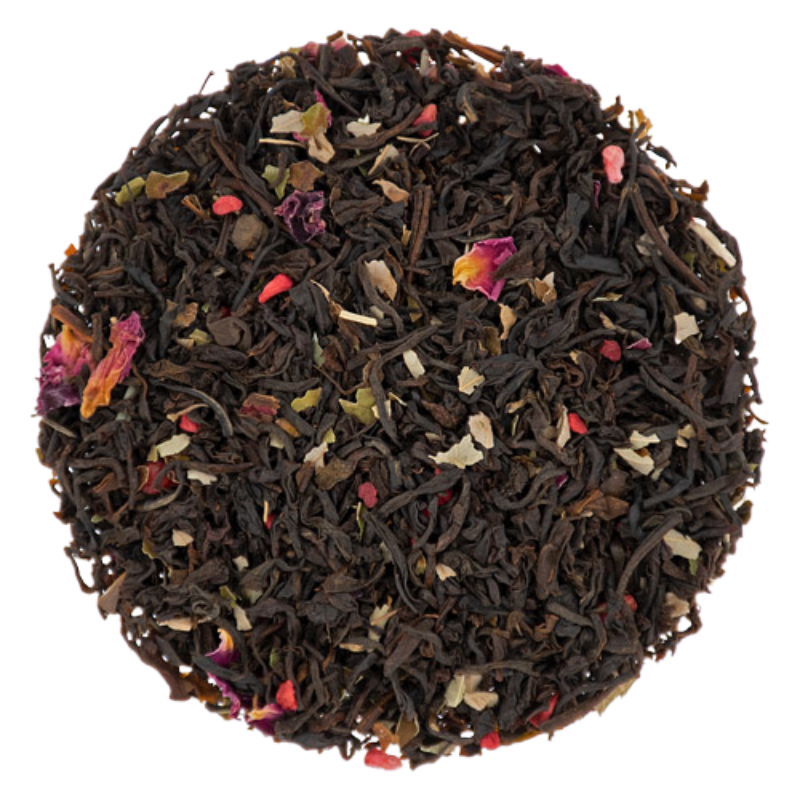 RASPBERRY
The full raspberry character. Try adding a pinch of sugar to accentuate the flavor.
---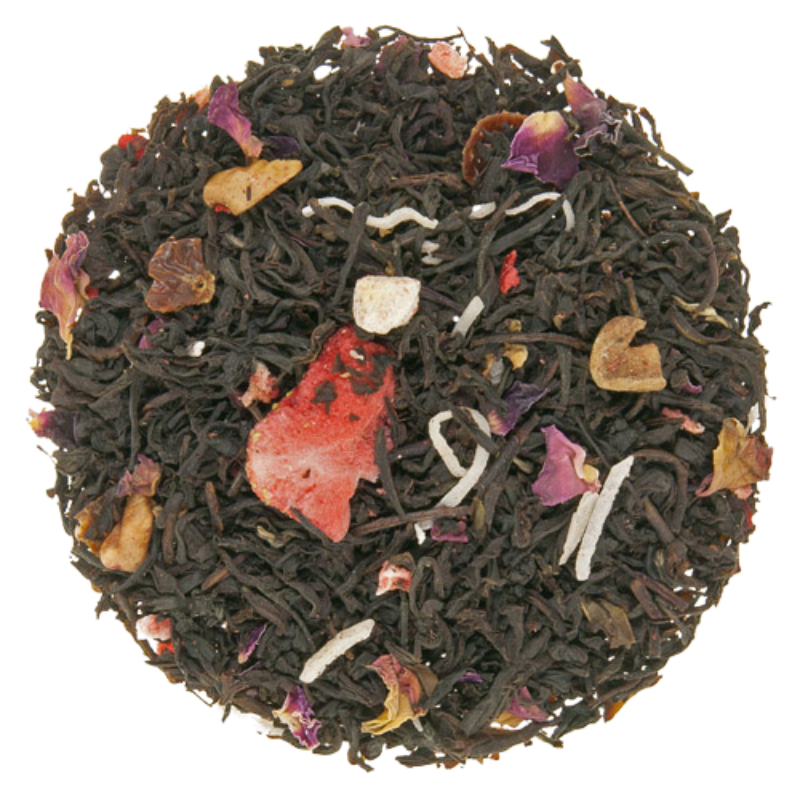 STRAWBERRY DAIQUIRI
Memories of sweet juicy strawberries intermingled with creamy coconut.
**Allergen Alert – Contains Coconut**
---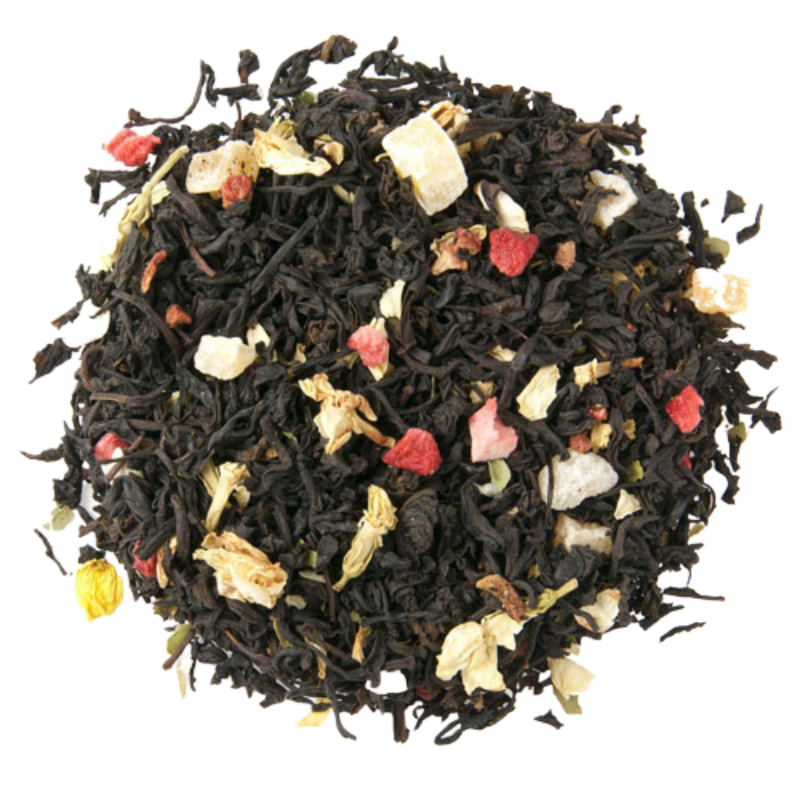 STRAWBERRY SHORTCAKE
Imagine fresh cream cascading over hand-picked strawberries! A delectable tea!
---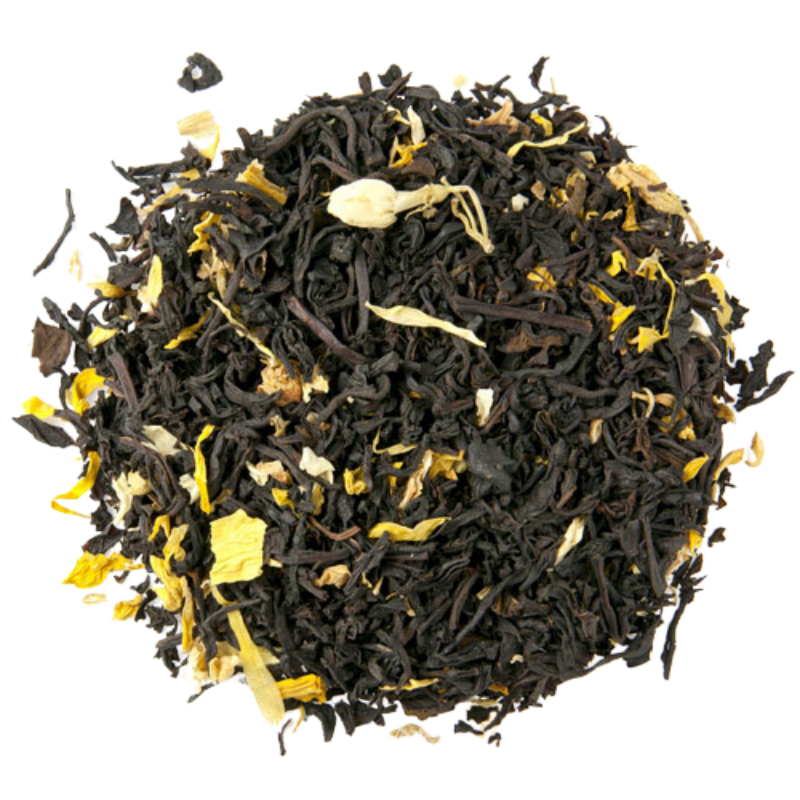 VANILLA CREAM
A delicious synergy between high grown tea, rich fresh vanilla, and a lovely cream character.
---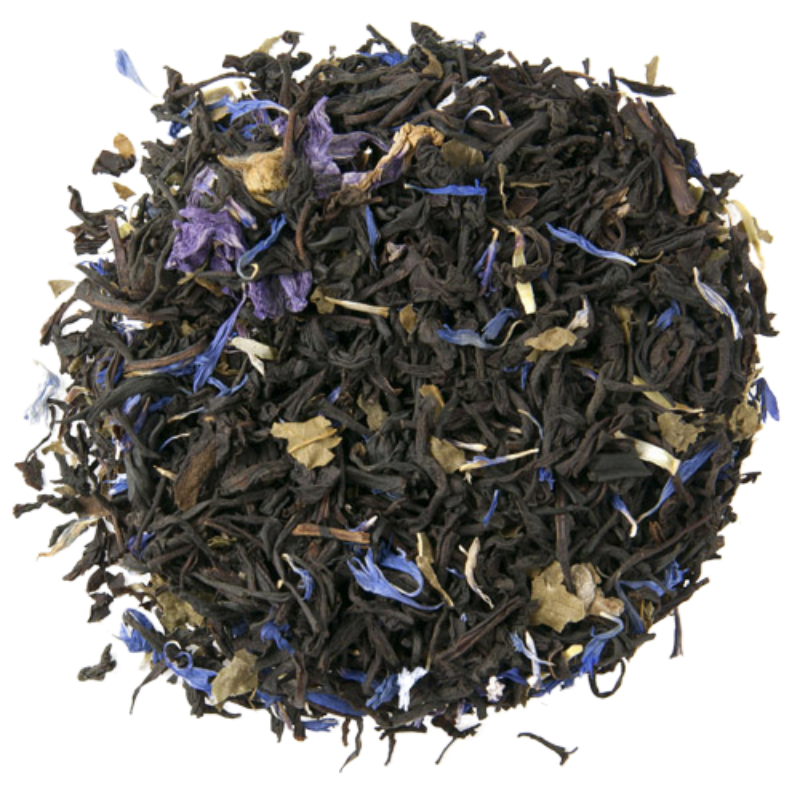 WILD BLACKBERRY
Piquant, sweet, and berry best describes this tea. Try it with a touch of honey for a special treat.
---